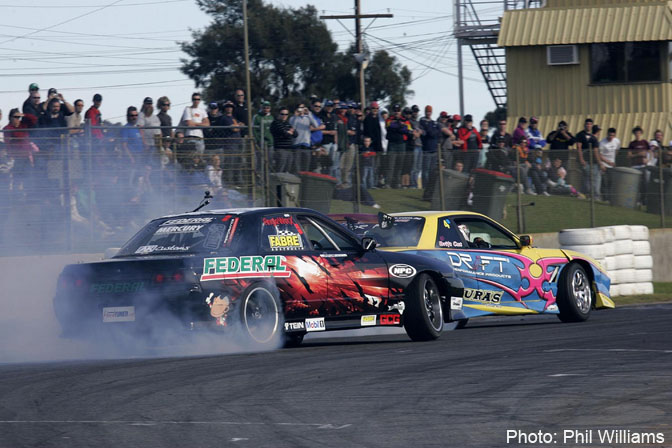 Our mates from down under were in action again last weekend at Mallala Motorsport Park for the third round ot the Drift Australia series, and Phil Williams was there to capture the event in all of its tire burning glory. The level of the Drift Australia drivers is getting so high now, and Phil's photos do a great job of capturing the feel of Aussie style drifting.
Here a few photos from the event-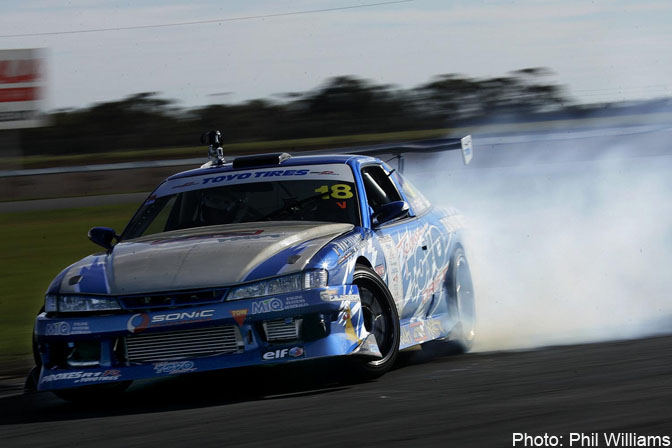 This 180SX with a kouki S14 front end is driven by Leighton Fine and is one of the top cars in the Drift Australia series. If I remember correctly, this car was at Irwindale last year for the D1 All Star event.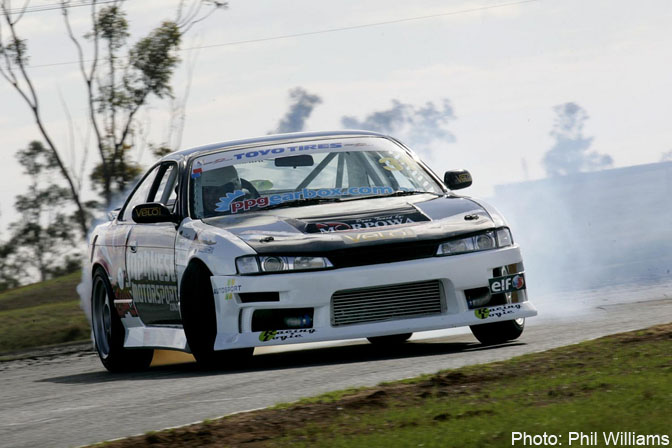 Jack Monkhouse throwing his S14 Silvia sideways.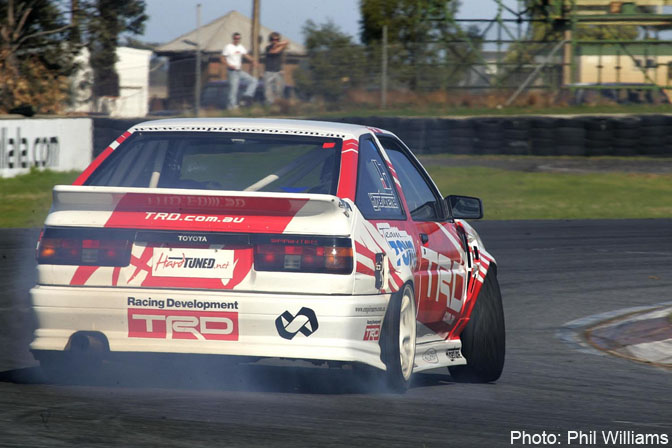 Beau Yates' turbo AE86 Levin is one of the coolest cars in the Drift Australia series. I just love how the TRD livery looks on this car. Yates was the runner up in Round three.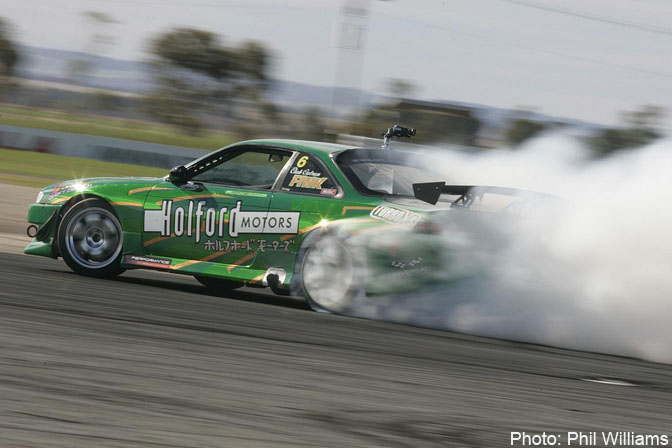 The winner of the event was Luke Fink in the Holford Motors S14 Silvia. It was only after a long, hard fought battle that he could defeat Yates' AE86 to take the win. Judging by the photo, it looks like he could win based on smoke production alone.
Check Phil's photos for more from Drift Australia and other events from the motorsports scene down under.
Phil Williams Media & Marketing
-Mike Garrett