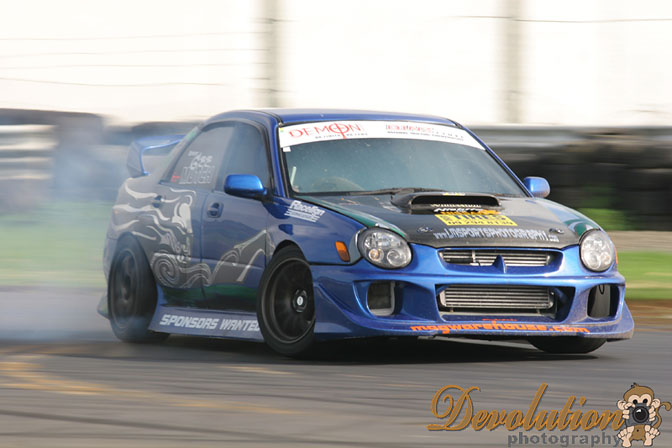 After getting the chance to see some of the New Zealand drivers in
action at last year's D1 all star match at Irwindale, I was really
impressed with the level NZ's drivers and the quality of their
machines. Thanks to Devolution Photography, I found some fantastic
photos from the D1NZ final at Pukekohe Raceway in New
Zealand. It looks like it was quite an event.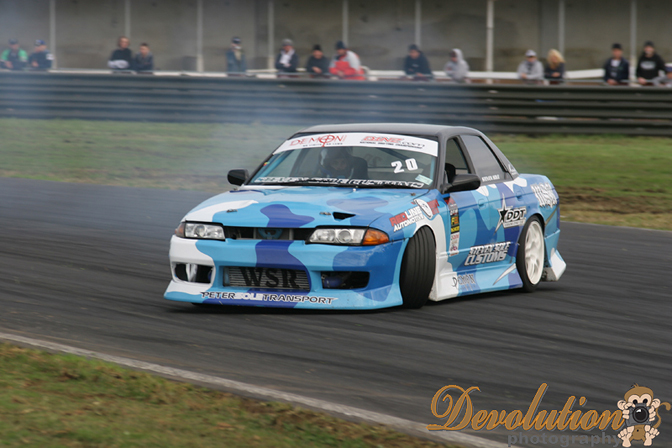 As an American fan of Japanese autos, I am constantly in envy of our
friends from Europe, Australia, and New Zealand who have so many of the
fantastic JDM machines that were never sold in the states. This R32
Skyline sedan reminds me of the all R32 Abou Moon drift team in Japan.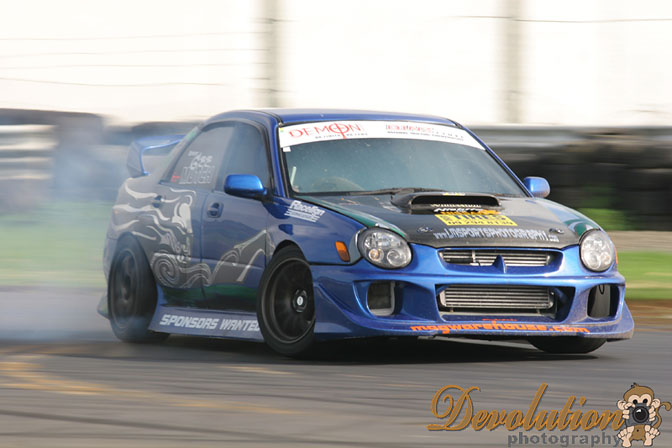 It looks like the Impreza drift wave is spreading all over the world
now. Nice to see the older "bug eye" cars in some sideways action, and
the wheel fitment looks spot-on as well.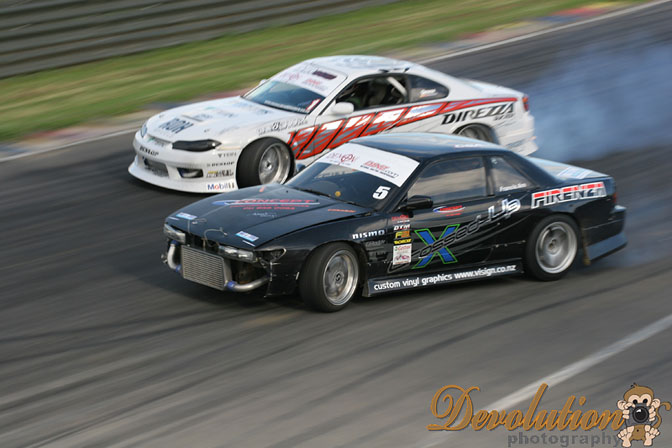 S13 and S15 Silvia's in tandem battle.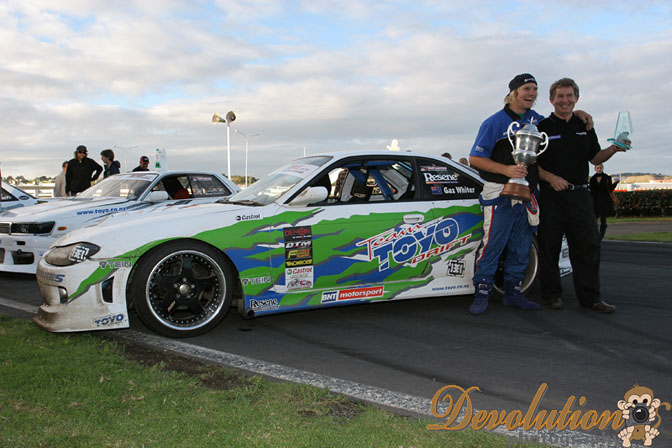 At the end of the day it was Gaz Whiter in his Toyo sponsored S14
Silvia who managed to take the win in both the event and the series
itself. Apparently, Gaz even managed this feat with a blown head
gasket! Talk about determination.
Check out the the Devolution Photography site for plenty more great photos from the event.
-Mike Garrett