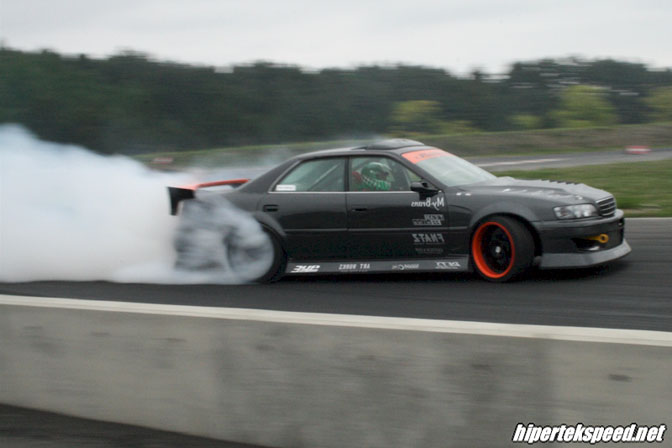 Motorland SP is a small racing circuit located in Aomori Prefecture at
the far northern end of Japan's main island. Unfortunately, due to its
somewhat isolated location the, track does not see a lot of action from
the the big names in Japanese drifting. A few weekends ago, however, the
track hosted a special two day event where a number of D1 and D1 Street
Legal drivers, including our beloved Team Orange, were on hand to show
Northern Japan some top level drifting. The guys from Hipertekspeed
were at the track to cover the event and it looks like it was a great
success.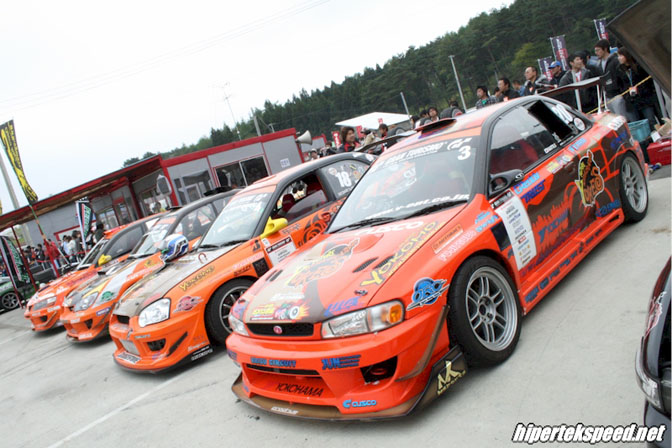 Team Orange, now four cars strong with the addition of Hideo Hiraoka as the newest member.
Some tandem action.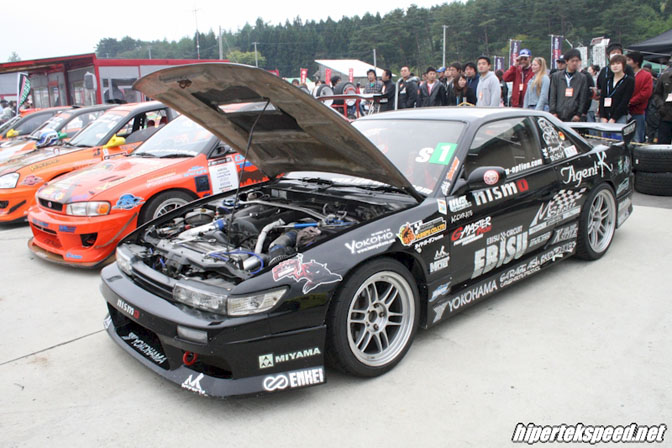 This S13 Silvia is driven by Speedhunters contributor and Team
Orange driver Naoto Suenaga in the D1 Street Legal series. In fact, he
drove this car to victory during last month's D1SL match at Ebisu
Circuit. Congrats!
Hipertekspeed.net Event Coverage
 -Mike Garrett