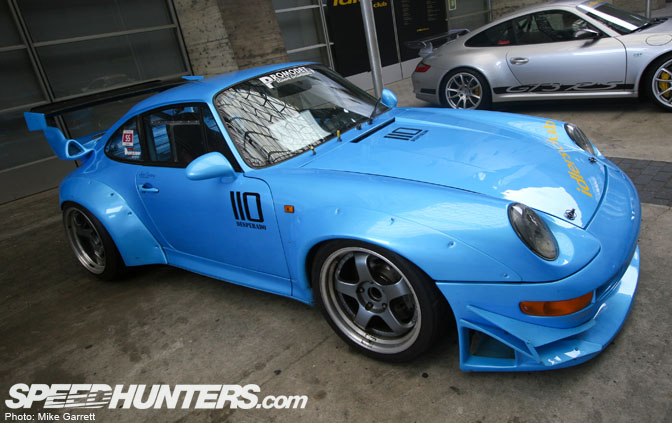 There is just something about the Porsche in Japan. Maybe it's the way they look while blasting down the wangan highway, or the way they fit right in on Japan's many racing circuits. Whatever the reason, Japan is home to some of the finest Porsche tuning in the world. At the '08 Tokyo Special Import Car Show, we found a number of cars that showed just what Japan's tuners are capable of when fiddling with Stuttgart's finest. When you mix one of the Europe's best sports cars with the Japanese attention to detail and quality, the results are nothing but impressive.
Let's take a look at few examples-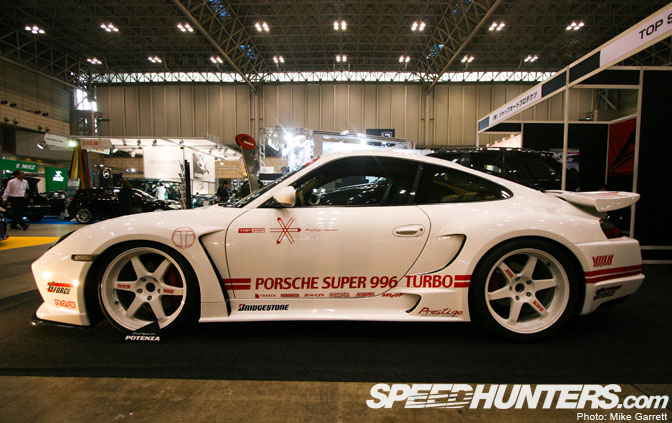 For followers of the JDM tuning scene, the car shown above probably needs no introduction. First seen at this year's Tokyo Auto Salon, this 996 is a collaboration between famous tuning shop Top Secret, and Euro-specialist Gemballa. I must say that I like Top Secret's new livery. It makes the car look much classier than Top Secret's previous demo cars.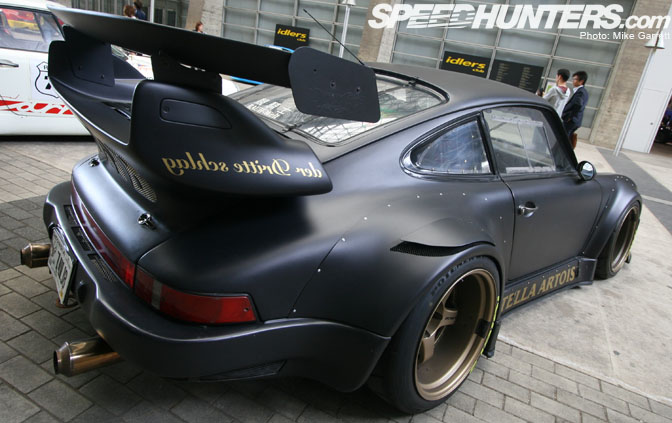 Like Top Secret, Rauh Welt is also well known by JDM fanatics. This flat black 964 is one of Rauh Welt's flagship cars. I have seen this thing in action at Tsukuba Circuit and it is absolutely crazy. My wife says this car looks like a cockroach. An extremely sexy cockroach, that is.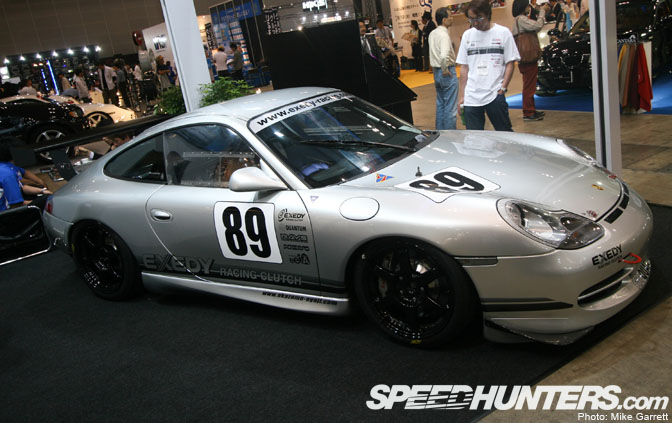 This 911 is a demo car for Exedy Clutch and was the centerpiece of Exedy's booth at the SIS. Exedy's performance clutch line includes a many European applications.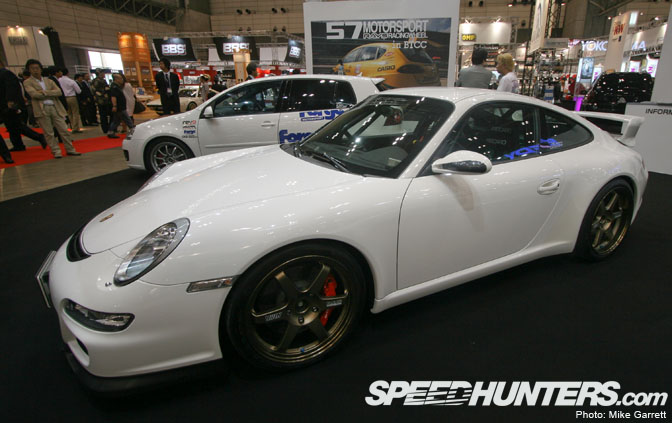 Seriously, is there a car that doesn't look good with Volk TE37's? This was in Ray's Engineering's booth at the show. I'm loving the simplicity of this car. 
Next time, we will take a look at some the BMW's seen at the Tokyo show.
-Mike Garrett