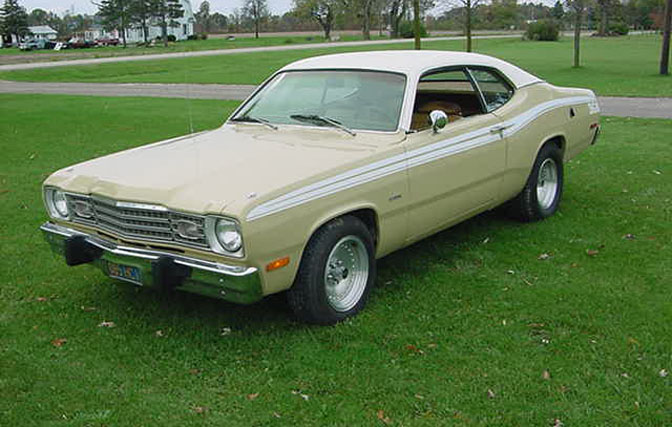 Cars have been a part of my life since before I can remember. My family has pictures of me going to car shows with my dad while I was still in a stroller. Even as a toddler, I was taking notice of cars around me. My mom says that I was able to identify pickup trucks just by looking at their tailgates. I couldn't read the words on them, but somehow I could recognize the logos. I don't recall owning too many action figures growing up. Instead, my toy box was filled with Matchboxes, Hotwheels, and my favorite, Micro Machines. My dad is a car nut as well, and I will never forget the feeling of riding in his 1970 GTO. Listening to the rumble of the exhaust and feeling the lope of the cam is something that will stick with me forever.
When I turned 16 and it came time for me to get my license, I couldn't wait to get my own car. My "high school beater" was a 1973 Plymouth Duster that I got for $400. I don't have any photos of this car, but it looked a lot like the one pictured above only not as nice. It may have looked like a muscle car, but the puny smog era 318 didn't offer much in the way of muscle. Nonetheless, it was one of the funnest cars I have ever owned. By the end of my sophomore year, I had mastered the art of the standing burnout.
For the next couple years, I continued with American V8-powered cars like Mustangs and Camaros. My weekend nights were occupied by cruising around with my buddies like a 21st century version of the stuff portrayed in movies like American Graffiti and Dazed and Confused. About four years ago I bought my first Japanese car, a beat up S13 240SX. Little did I know that this would end up totally changing my life.
After watching some Option videos with my friends, I had new sense of enthusiasm for Japanese cars. I had never been too intrigued with the "import scene" in the United States, but watching the the goofy antics of the Japanese drivers and seeing how cool their cars were, I was hooked. Almost overnight I became a die hard fan of Japanese car culture.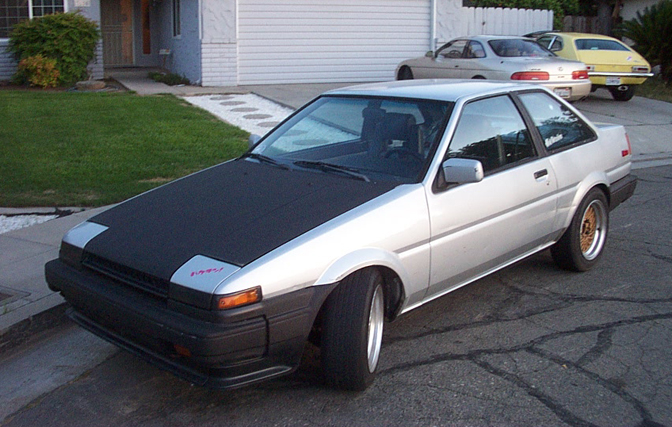 Soon after that, I picked up this '85 Corolla GT-S. Being a full time college student and working part time, I wasn't allowed a lot in the way of fixing it up. I was still really happy with it though. I remember waiting for it to rain so I could try my poor excuse for "drifting". I'm not sure if I "live the 86 life" that Antonio does, but this car really made me a fan of the AE86. I'm looking forward to picking up another some day.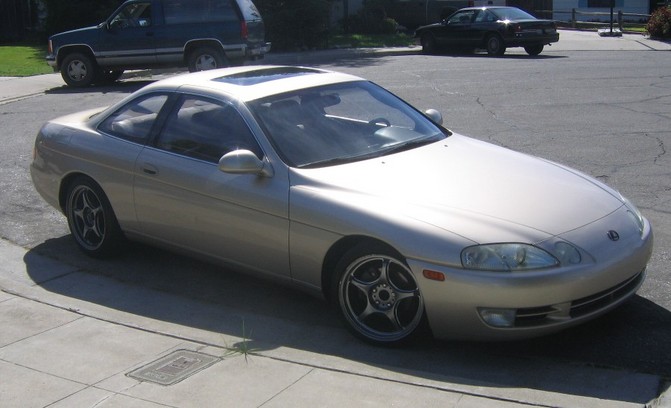 While I still had the AE86, I picked up this '93 Lexus SC300 with a 5 speed transmission. This is probably the most luxurious car I have ever owned. It's also the only one that wouldn't turn off the ladies with a loud exhaust and super stiff ride.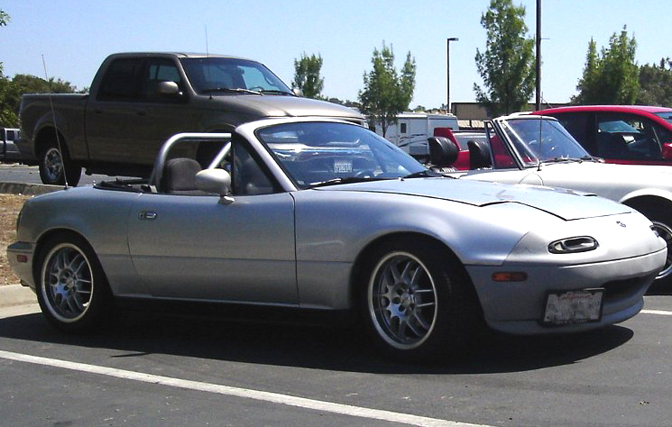 I ended up trading the AE86 for this Mazda Miata. Don't you think the Miata is basically an open top version of the AE86? The previous owner had done a lot of modifications to this car, and it was a hoot to drive. This was one of two older Miatas that I have owned.
I should also mention that at this point I was on course for big changes in my life. I had a Japanese girlfriend (now wife), and in 2006 I spent a month with her exploring Japan. I went to a lot of car events and used this trip to work on my new found interest in photography. After we got back, we decided to move to Japan for a while after I graduated college.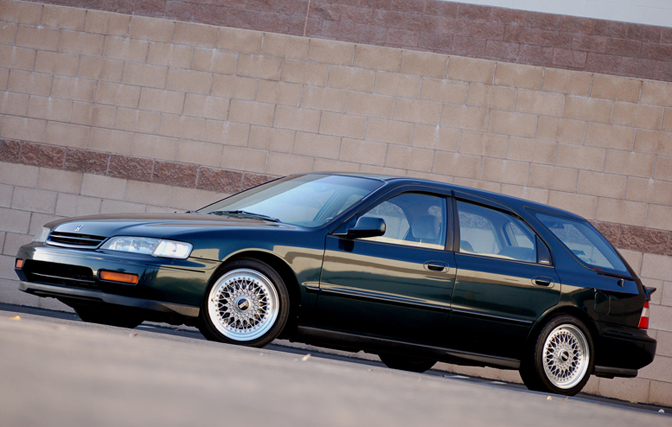 After returning from my first Japan trip, I decided to get a car that would be a little more comfortable and allow me to carry more stuff. I guess I was growing up or something. After seeing all the fixed up Accord wagons in Japan, I decided to get one for myself. I did some mild modifications to the exterior but left everything else mostly stock. I put thousands of miles on this car driving all over California to photograph events.
In the spring of 2007, I started my blog, www.auto-otaku.com. I wanted to have a place to share my passion for my cars and it was one of the best things I have ever done. It allowed me to meet tons of like-minded people and also served as a stepping stone to bigger things.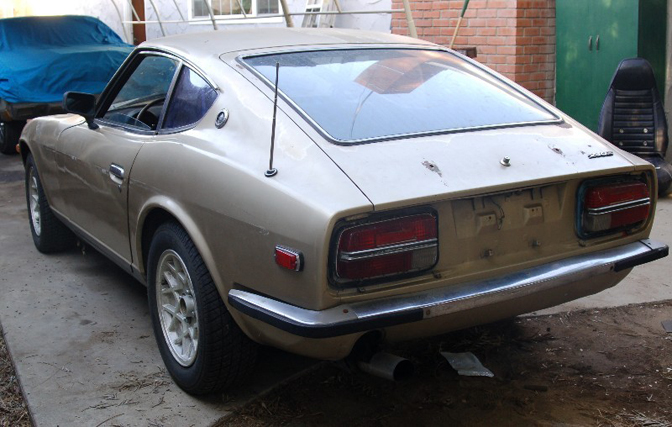 This 240Z was a failed project of mine. I bought it with the intention of fixing it up as a street car, but a lack of time, money, and the upcoming move to Japan forced me to abandon the project before I could to do much with it. Hopefully the new owner has made some progress on it. I can't wait to pick up another vintage car project in the future.
In the fall of '07 I graduated college and it was off to Japan where I would start my path towards a career in writing about and taking pictures of cars. Not long after I got to Japan, I was contacted by Rod, who told me about this new project he was working on. It sounded like it would be really cool so I was happy to become jump on board. Now as a Speedhunter, I get to spend my time traveling around taking photos and writing and writing about cars. It's a lot of work, but I couldn't be happier with where I am right now.
-Mike Garrett