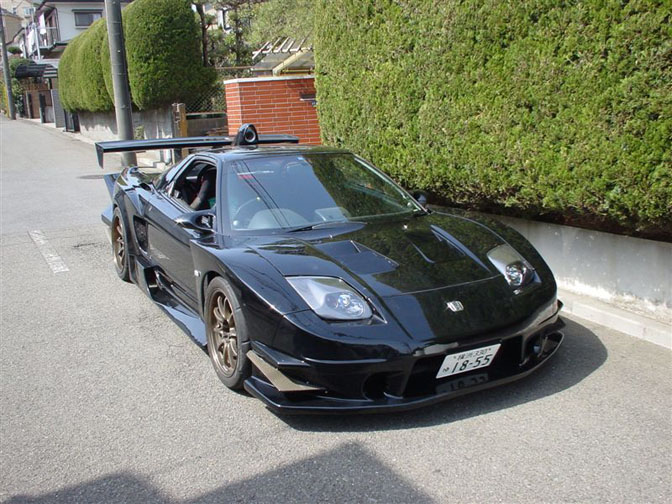 Besides the Nissan Skyline I'm also a big fan of the Honda NSX. Here we have another fine example. Some people would say this is too much, but I know allot of you guys are going to love this. I still believe that the NSX is one of the most underestimated Japanese cars. In new editions of Best Motoring they still use the NSX as a benchmark car. Remember this is for a introduced in 1990.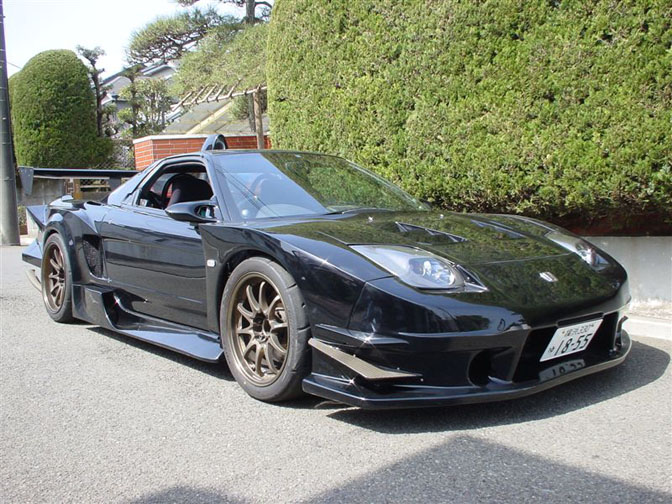 This example is from 1991 and has a Super GT inspired body kit. It's a one off and can't be bought from a catalogue.
The NSX is famed by its chassi, but they still managed to improve some things. It uses a Advance coilover system together with up rated suspension bushes.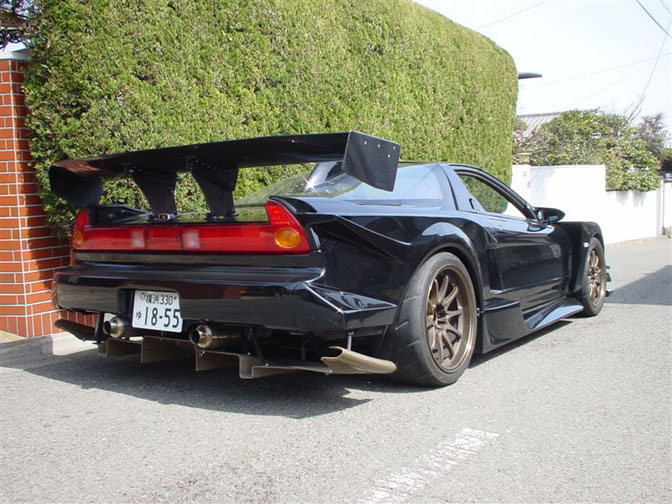 The spoiler is made by Route KS and the exhaust is from Taitec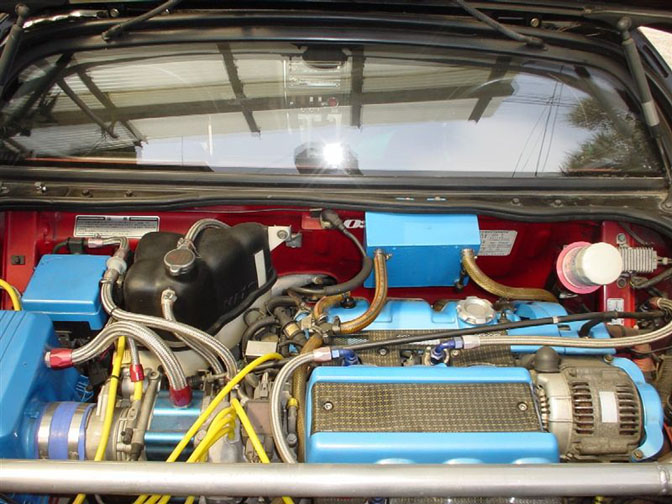 Engine wise it doesn't has a lot of modifications except for the induction kit and exhaust manifold.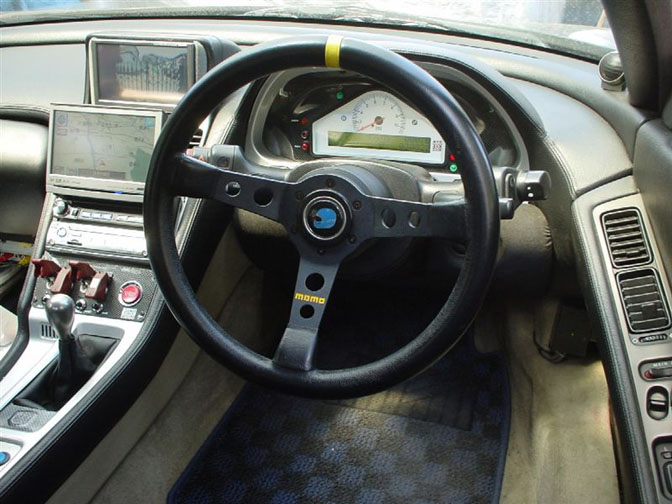 Here we see a Stack dash display to give the driver all the necessary information without meters being scattered through the interior. The monitor on top is for the rear view camera that you can see below the spoiler.
This car was for sale last year through Powervehicles. I sure hope it got to a happy customer.