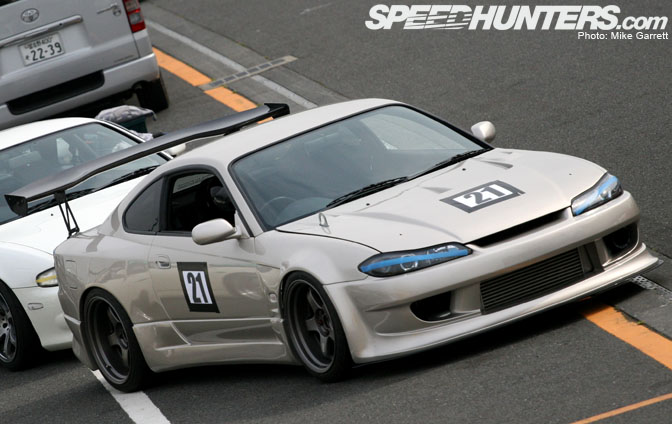 The S15 Silvia from Rauh Welt is like the cult classic of Japanese tuner cars. It may not have quite the recognition of something like the Cyber Evo or Top Secret Supra, but the people that see this car usually go crazy over it. If the car in the picture above doesn't look familiar, that's because this car used to be painted in a flat black color scheme. If you read Auto Otaku, you have probably seen my photos of the old version. I was at Tsukuba the other day where a number of Rauh Welt cars were having a track session, and this car was part of the group. At first i thought it was a different car that I hadn't seen before, but a closer look revealed that it was the same car redone with new paint.
As cool as the flat black was, I am really digging this new color. It's an interesting mix of silver with a little bit of gold thrown in. The rest of the car appears the same as before, and it still runs as hard as ever.
Here are some photos I grabbed of the car at Tsukuba-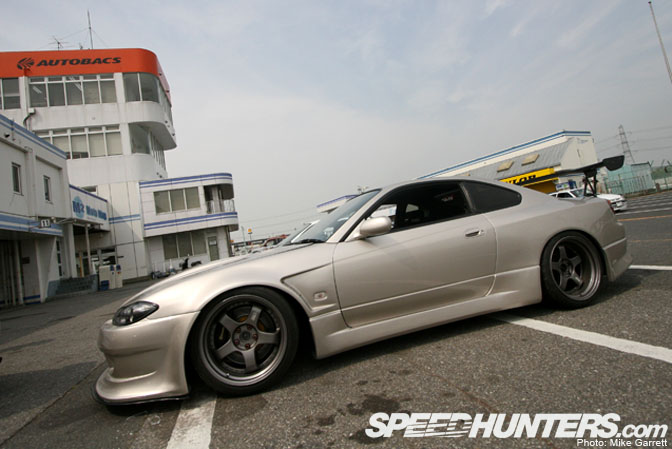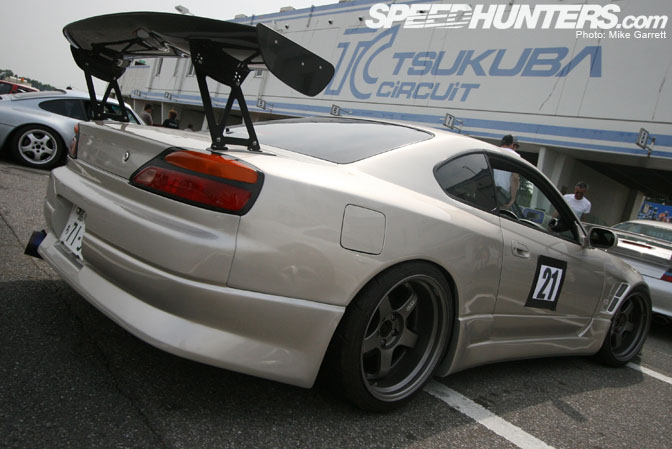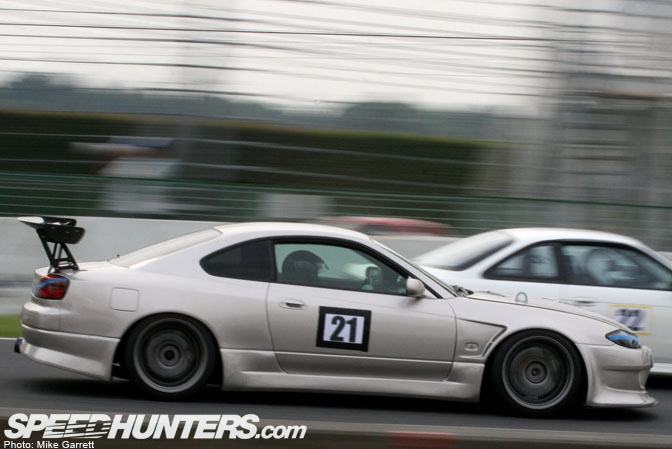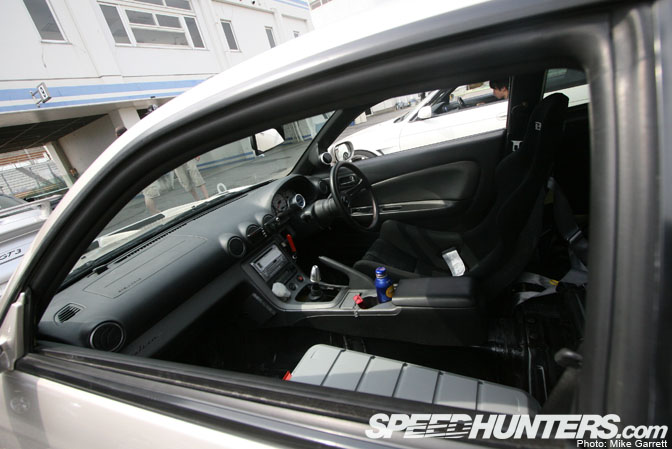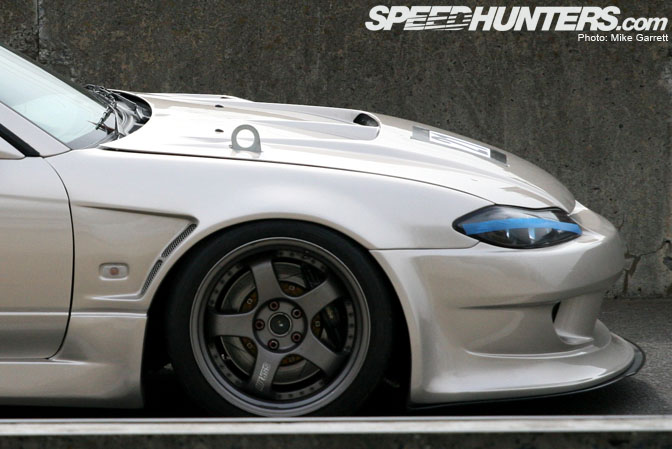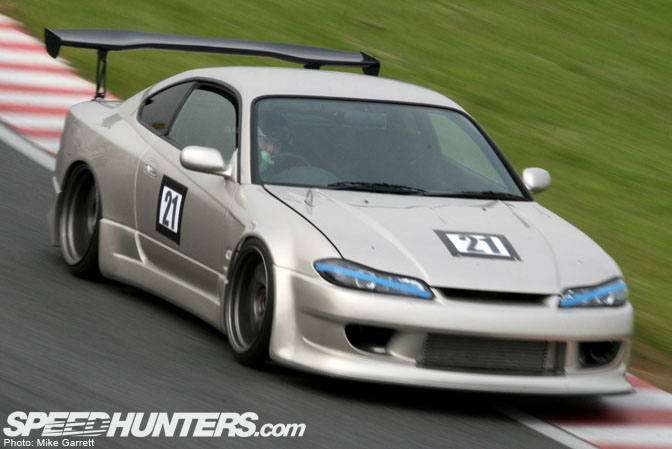 My brother was with me at the time and he said that this was "the best S15 ever". What do you guys think?
-Mike Garrett