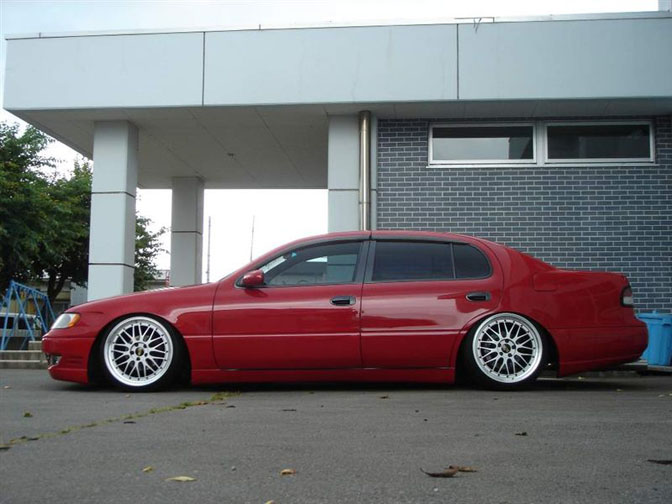 While I love VIP style cars as much as the next guy, I think sometimes it can be a little boring seeing the same sort of builds over and over again. That is why I knew I had to share this JZS147 Toyota Aristo (first generation Lexus GS300 in the states) that I found on Japan's Minkara website. If you haven't heard of it, Minikara is like a Myspace for Japanese car owners. I can spend hours browsing the site and checking out people's cars. This particular car is owned by Minkara member Satotaku who resides in Aomori Prefecture.
While the Aristo is one of the most popular platforms for a VIP car, this car stands apart from the crowd for a number of reasons. The first reason is the car itself. It is fairly uncommon to see VIP style 147 Aristos in comparison to the newer JZS161 model.
The first thing you notice is the color. Unlike most VIP cars which are done in shades of black, silver, or white, this car is covered in a deep apple red color that manages to draw the eye without being over the top.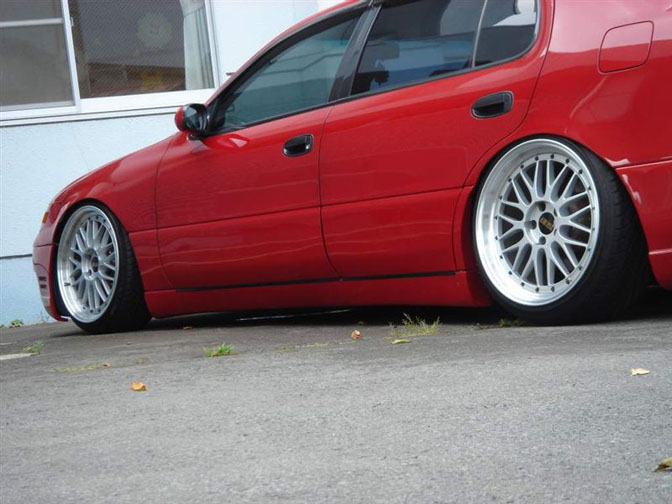 Next you have the wheels. While most VIP car owners go with a full face wheel design such as the Work Euroline, this car is equipped with a set of BBS LM mesh type wheels. The sizes are 19"x9" in the front and 19"x10" in the rear. Of course the selected offsets make the wheels sit aggressively.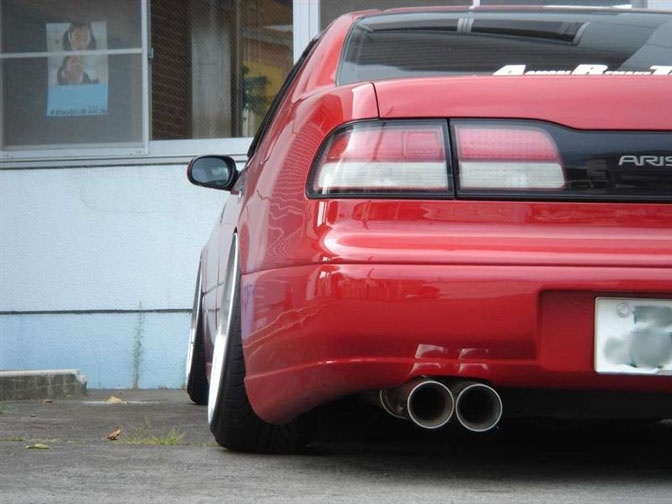 This is as good as it gets. The car is riding low on a set of JIC full coilovers and the negative camber makes the wheels tuck just under the fenders. Speaking of the fenders, the fronts were widened by 2cm and arched by 2cm, while the rears were widened by 2cm and arched by 4cm. It's all in the name of achieving the perfect stance.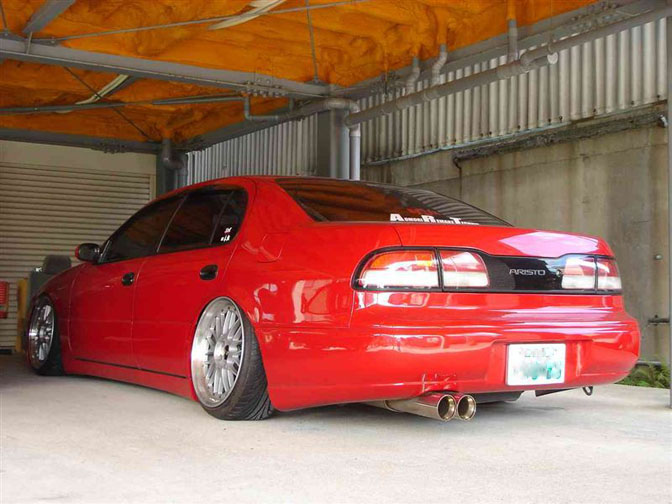 Here you can see the car's full Job Design aero kit and the Aimgain exhaust.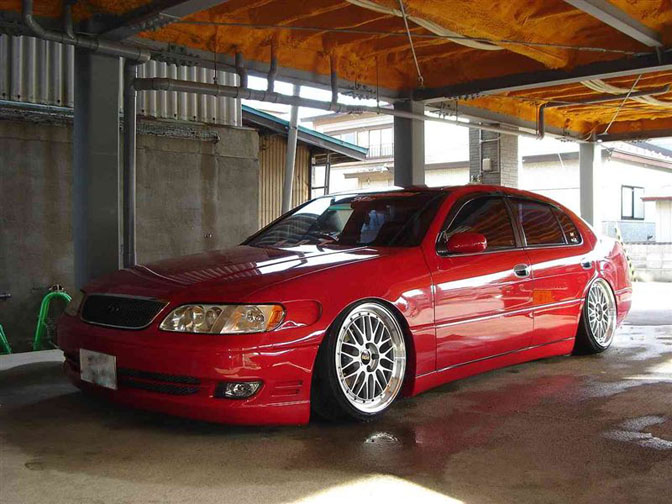 In this last shot you see how the overall package comes together. The front fenders are a one off design.
I think this might be my favorite VIP car ever. Check out the Minkara link for more info on the car and its build up.
Minkara: Satotaku's 147 Aristo
-Mike Garrett