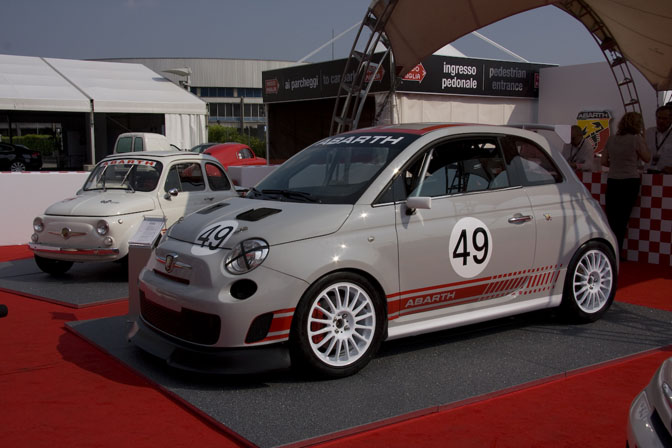 I first caught a glimpse of the new Fiat 500 during the JCCA New Year Meeting in Tokyo, and since then I have seen them from time to time on the driving streets of Japan. Personally, I love the retro styling, and with astronomical gas prices something like this is the perfect way to sip fuel in style. To celebrate their long history in motorsport, Fiat has just debuted the new racing version of the 500. Known as the Abarth Assetto Corse, the car is packing a whole catalog worth of racing modifications. I found some nice, detailed shots of the new car on Flickr member Orlando72's photostream.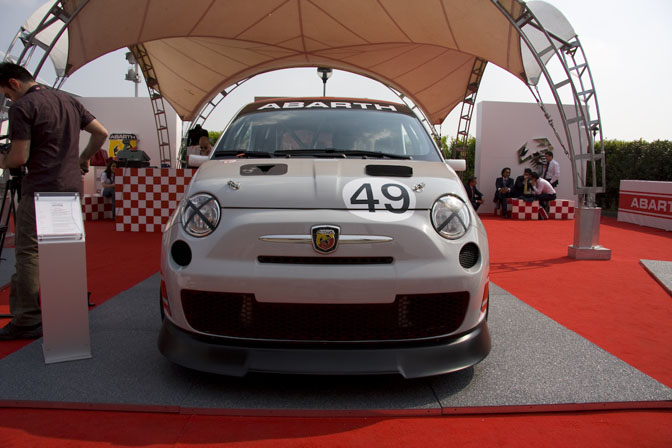 That is a pretty serious looking front spoiler. This car needs all the aerodynamic help it can get, as it is producing 200hp via a 1400cc turbocharged engine. 200hp in a 2000lb go kart like this should make for some serious velocity.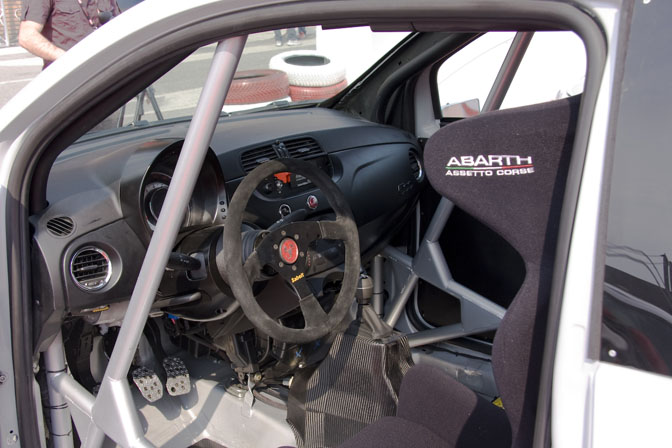 The race car treatment continues in the interior where you have a bucket seat, roll cage, and other competition-spec goodies. You can also see the carbon bits that were added to keep the weight down.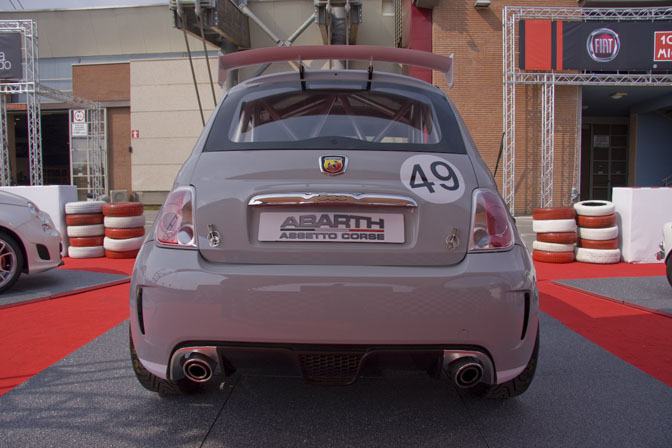 Out back you can see the cool looking dual pipes and the wide rubber that comes as part of the package. I really like the retro style number placement. Fiat will only be making 49 of these cars, so if you want one , you better get in line now.
For the rest of the photos and more info check out these links-
Fiat 500 Abarth Assetto Corse  Photoset from Orlando72