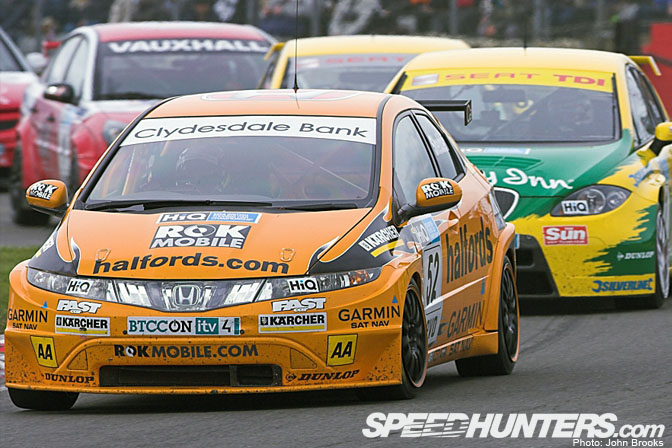 One of my favourite 'tintop' racecars is the Honda Civic Type S which
races in the British Touring Car Championship. Whats interesting about
this car is that its developed by an Independent team and has no works
input from Honda. Despite this, the Civic can race with the big boys,
multiple wins already under its belt.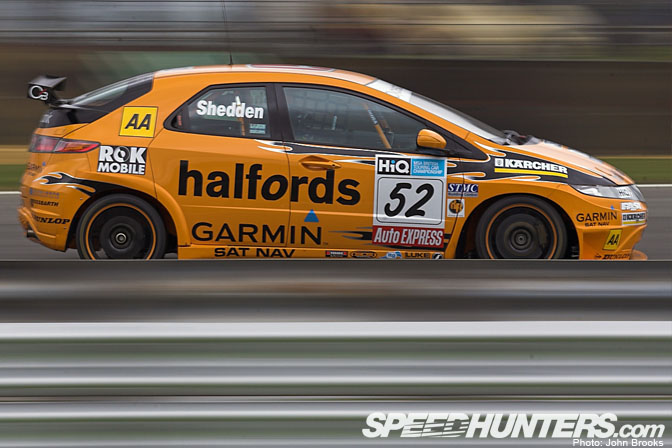 The Honda Civic is a very successful car world wide. The European
market is a tough nut to crack and many markets dictate a hatchback
model for  success, so a three and five door Civic hatchback was
introduced in 2006. Compared to the Sedan, the hatchback has an
adventurous, dynamic futurisic design. The angled front with dramatic
tapering surface lines  and angled window graphics convey a sense of
speed, even at standstill. Thin full width effect headlamps, integrated
rear door handles and a 'bubble style' tailgate are other distinctive
features which makes the Hatchback Civic stand out from the crowd. In
the sea of small hatchbacks, this car is quite striking.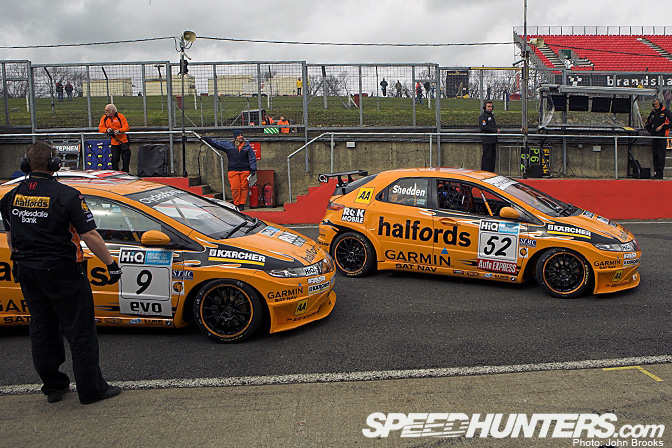 Worldwide, the Civic range is a nightmare to understand. A picture tells a thousands words, so….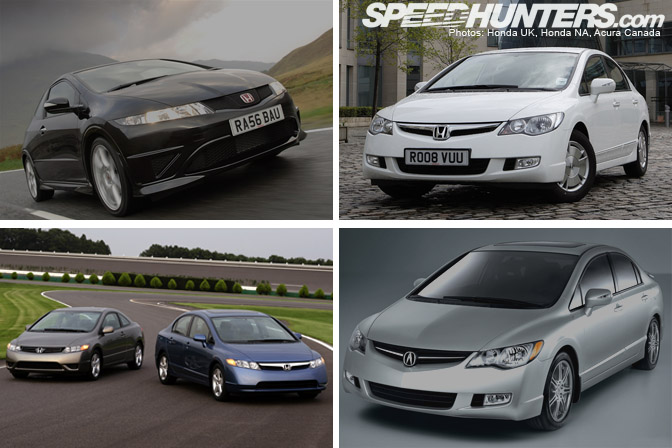 Clockwise from top left:  European (FN chassis) Type-R,
European/Japanese Sedan, Canadian Acura CSX, North American Civic Sedan
& Coupe
In summary, the European range comprises of 3, 5 door hatchback
and a 4 door sedan. Other markets such as South Africa and Australia
also get to play with the hatchback. Japan just has the 4 door sedan,
while North America has a slightly different sedan and a coupe.
Finally, Canada has the luxury of the Acura CSX, which is a
Euro/Japanese Civic sedan!  Confused?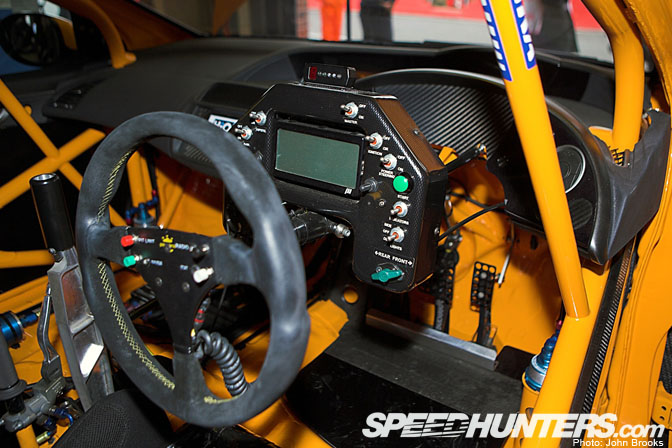 Back to Britain, where the Civic hatchback is built.  The 5 door hatch
was the perfect candidate for top British Touring Car Team, Team
Dynamics to use as a replacement to their successful Honda Integra
(Acura RSX in some markets).  The latest rules stipulate 4-5 doors, so
unfortunately the Type-R wasn't legal.  Team Dynamics engineered and
developed their own bodykit for the racecar in record time ready to
make its debut in March 2007. A number of race wins followed and 2008
has started well with a Pole Position and a race win for Gordon Shedden
at Rockingham.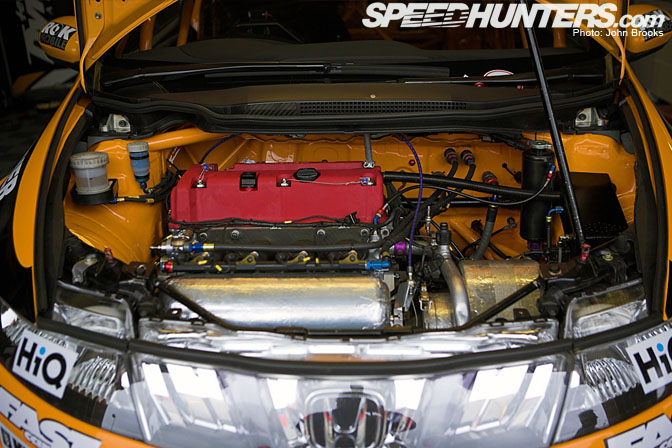 Team Dynamics have a long and successful history in the BTCC dating
back to the 90's when they won the Independents title four times. Team
Dynamics is run by racer, Matt Neal's dad, so its no surprise that Matt
has raced most of their cars. The old 'super touring' era of BTCC was
very competitive and full of works teams like Ford, Honda, Nissan, BMW
and Renault. Despite this, in 1999 Matt won a race in a Nissan
Primeria at Donington Park, the first Independent to manage this during
that period and in doing so collected £250,000 cheque from the
organisers.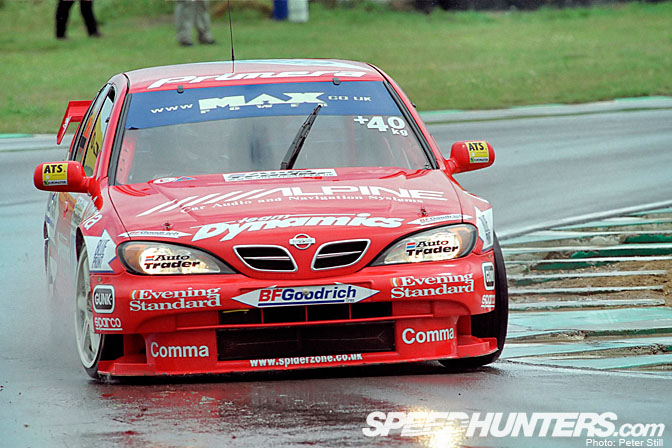 Team Dynamics took a break  when the Super touring era ended but
returned in 2003 initially running a Vauxhall Astra before starting
there history with Honda, racing the old EP3 Civic, Integra and now the
new 'FN' Civic . In this time, they won the  Teams and drivers
championship in 2005 and 2006. Matt Neal left the team at the end of
2007 for a seat at Vauxhall. Must have been interesting in the Neal
household making sure Steve and Matt didn't let anything slip out on
their competitiors!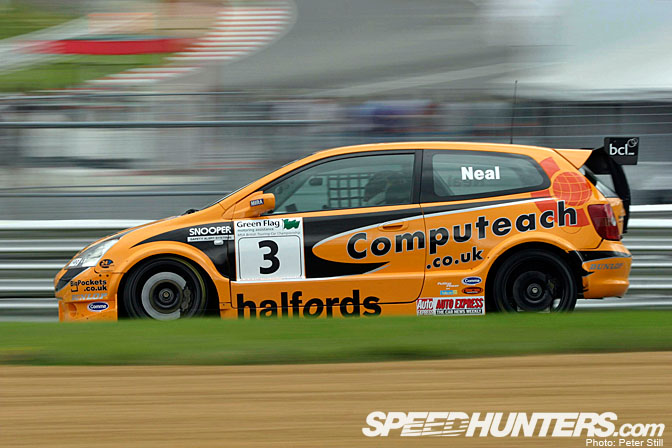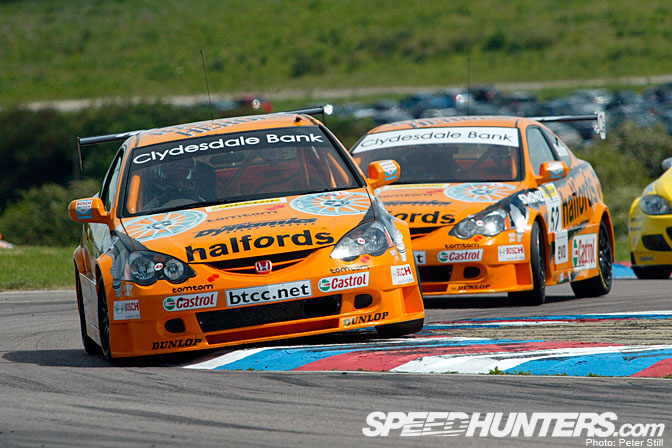 Useful sites: