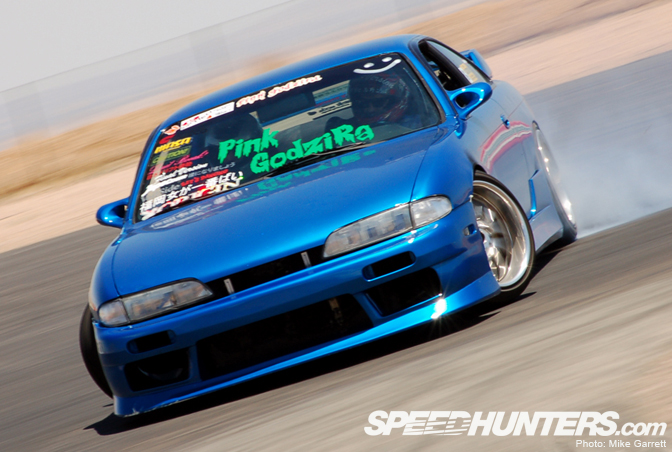 "I will never take drifting seriously." Such words can often be
heard from Brian Harte of Long Beach, California, the owner and pilot
of the blue S14 240SX seen above.
In drifting's early days, it was all about going out and having fun
with your friends with no worries. There were no sponsors, no
rulebooks, and no drama. For Brian, it's all about keeping that
original drifting spirit alive. If you are familiar with the scene in
Japan, you will probably notice that Brian's car bares a striking
resemblance to many of the original street drift cars from the "glory
days" of Japanese drifting.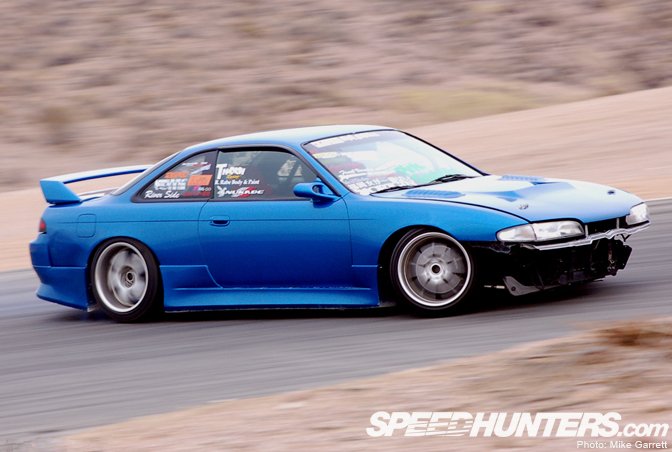 Since most of Southern California's drift action can be found at Willow
Springs International Raceway in Rosamond, Brian's drift days begin
with the long commute into the desert from Long Beach. This drive is
made even more difficult by the cars ground-kissing ride height made
possible by a set of custom ZEAL coilovers. On occasion, Brian can be
seen on the side of the freeway trying to save his detached Origin aero
parts from being run over by 18-wheelers. After he gets to the track,
the aero destruction continues as the occasional dirt drop or off
course venture makes quick work of the FRP bumpers and side skirts. I
think Brian replaces aero parts more than some people replace tires.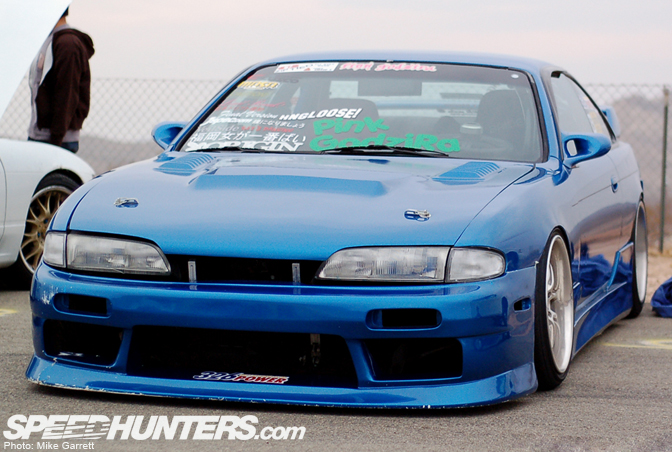 When you look under the hood of Brian's car, you won't find anything
exotic. Not even the standard SR20DET swap. It may be hard to believe
after seeing Brian in action, but the car is still running the original
KA24DE engine that came in all USDM S14's. It shows that you don't need
big turbo power to have a nice drifting experience. Also, seeing as
Brian drives his car to and from the track, the reliability is always a
plus.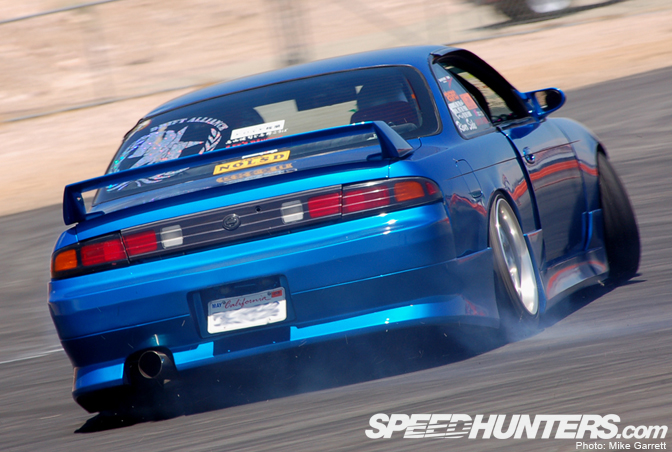 As you might have noticed, Brian's car has no shortage of stickers. The
majority of them are from the original Japanese drift teams that Brian
gets so much inspiration from.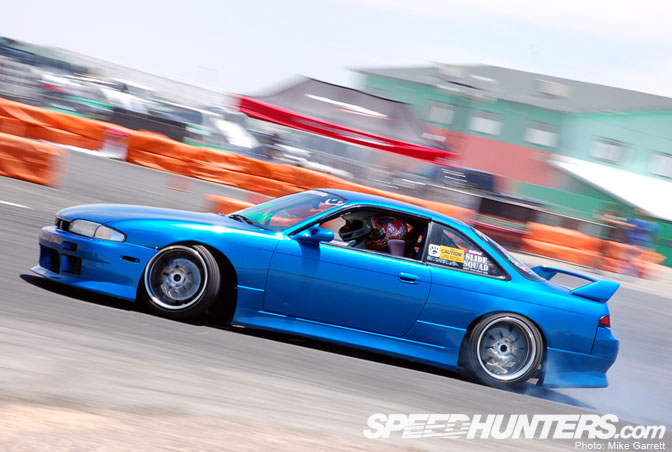 Unfortunately, it appears Brian has gotten his fair use out of the
car, and this car will soon be dismantled. Rumor has it that a new car
is already in the works. I have no doubt that it will be just as cool
as this one. Look for more on his new machine in the near future.
-Mike Garrett